Unfortunately, car accidents happen often in Montana. Our legal team has years of experience helping individuals who have been injured in car accidents. With the knowledge we have compiled over the years, we wanted to create a list to help aid you if you are ever involved in a car accident.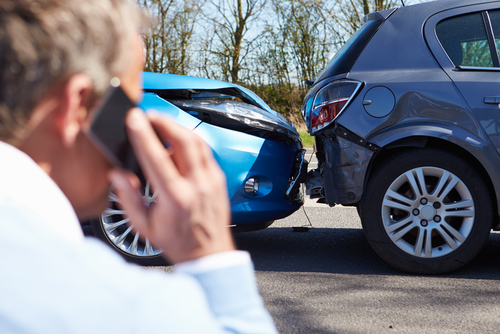 Take a moment, calm down, and make sure you are safe.
After an accident most individuals experience an increase in adrenaline. Take a moment to check in with yourself and determine what you may need. Make sure you are out of the way of any further harm.
Call for help.
Call for medical assistance immediately, if needed, and if anyone is injured. Regardless if anyone is injured, call the police and report the accident.
Do NOT move your vehicle.
If safe, leave your vehicle where it came to rest so the police can properly investigate the scene. If you have flares set those out so traffic can be directed around the vehicles.
Take pictures.
Law enforcement may take pictures, but it is also important that you take pictures as well. We advise that you take pictures of all vehicles involved.
Exchange information.
Ask for the name of the driver, their contact information, and their insurance. Record their license plate and other identifying information. Additionally, ask for the information of the vehicle owner if the driver is not the owner.
Talk with authorities.
Tell the police what you remember and how you recall the accident occurring. Provide them with information about any witnesses as well.
Seek medical treatment.
Often, injuries from an accident aren't felt immediately due to your adrenaline and shock. Take things slow and go see your doctor for an evaluation to document any injuries you may have.
Talk with an Attorney.
Not all car accident victims need an attorney, but one could help you get the money you are entitled to after an accident. Give our office a call for a free consultation. We can help explain the process and help you determine if you need an attorney.